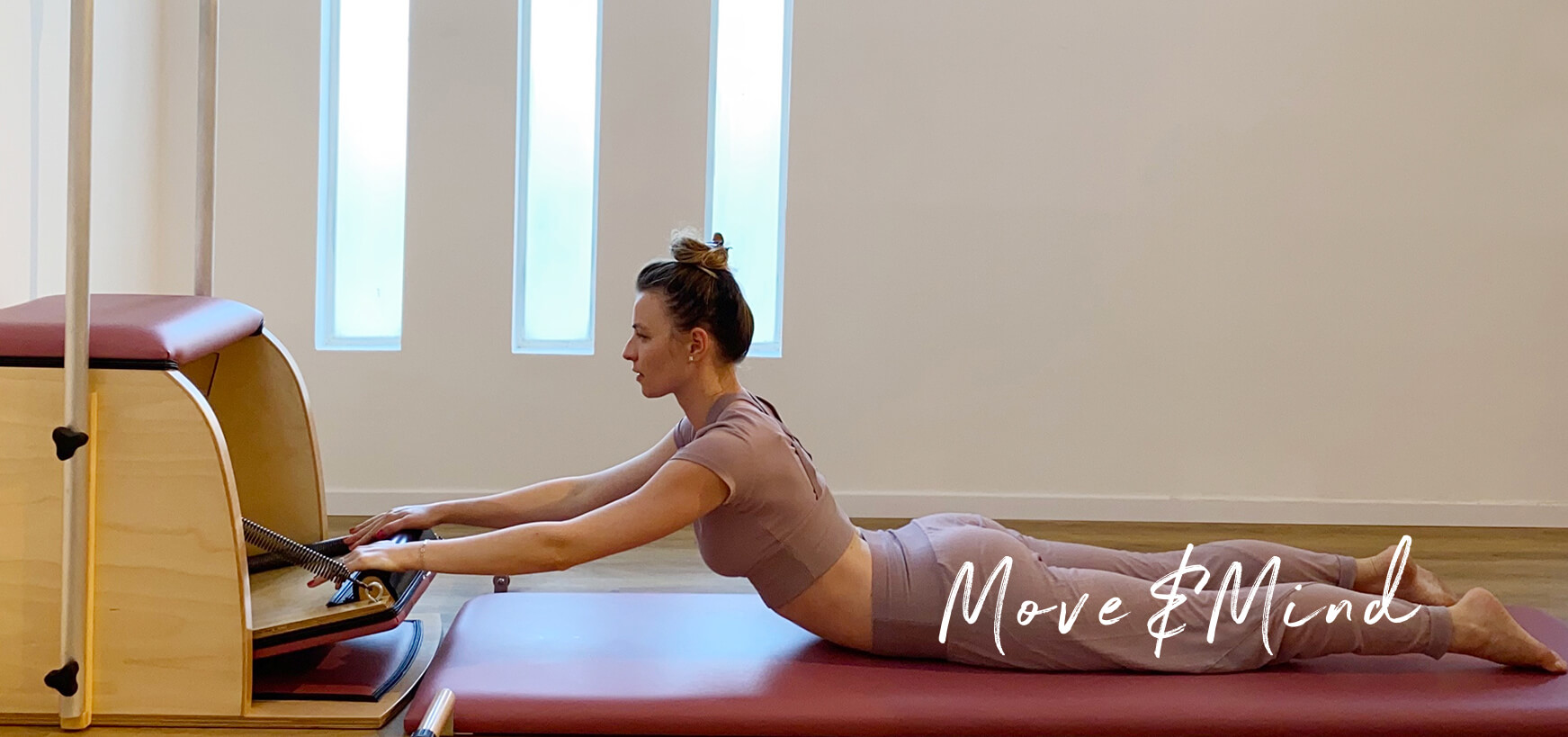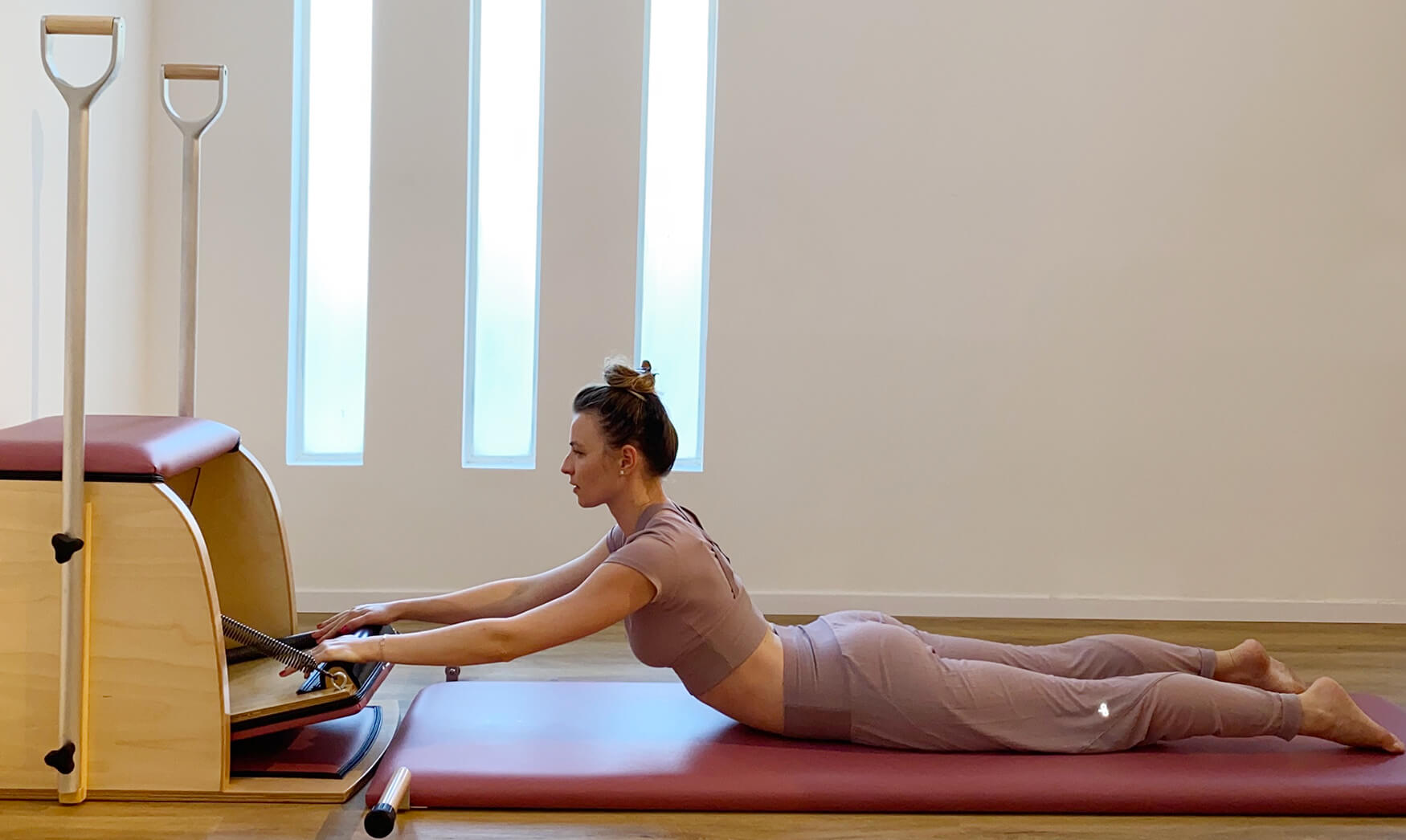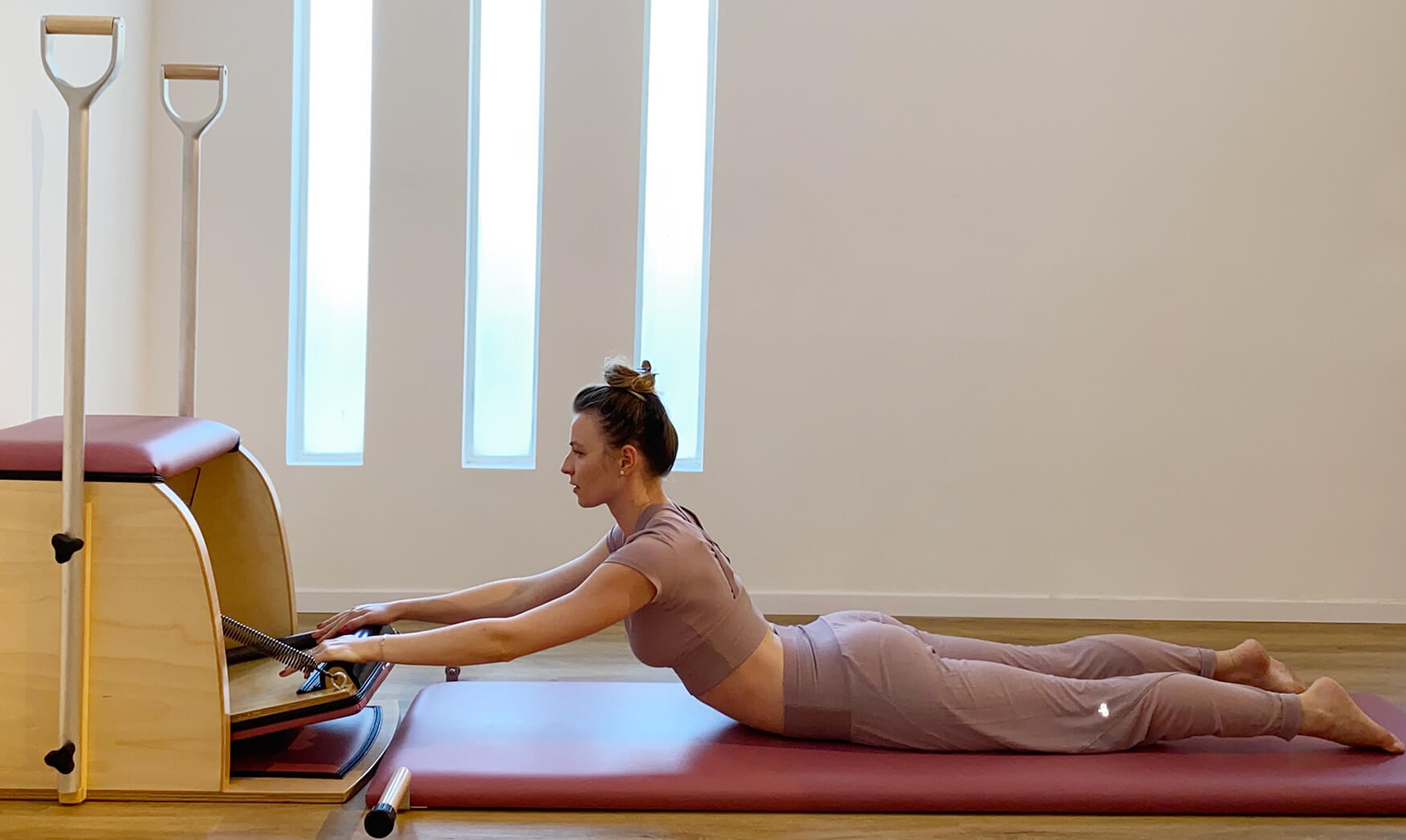 I AM

Passionate, compassionate, caring, embodied, loving people & animals, detail oriented, respectful, anchored…
Woman, daughter, partner, friend, body and  I am here for YOU.
With over a decade of personal experience in the Pilates method, I was drawn into the training and guidance world naturally and as part of enhancing self  awareness towards body  and mind. Combining my passion for fabrics and sewing I come to care for the most incredible fabric existing, our own connective tissues, via a similar approach to my most favorite, Haute Couture technique.
Contrology, Joseph Pilates' historical repertoire throughout the innovative Anatomy Trains anatomical mapping have introduced me to a colorful world and a modern vision, a complete chaos of connective tissues, yet, an incredible intelligence of body, entity. Thanks to these beautiful paths, every movement tells its own story. 
After graduating from the faculty of Government at IDC Herzliya I had the privilege calling Switzerland my home for several years. I had the opportunity and pleasure of collaborating, being guided, mentored and certified, by Celina Hwang and Helene Bourbeillon, movement experts and passionates, according to the historical method of Joseph Pilates with the intergation of Anatomy Trains neuromyofascial tracks (Return to Life teacher training at Namaha, Geneva). Having participated in numerous movement and bio-intelligence seminars and workshops, manual therapy courses as well as assisting professional pilates trainings, I am continually enriching my knowledge and experience as an enthusiastic follower of fascia and bio-tensegrity through movement.
The inspiring work of explorers, scientists, anatomists, therapists and specialists Robert Schleip, John Sharkey, Jean Claude Guimberteau, Stephen M Levin, Carla Stecco, Joanne Sarah Avison & Thomas Myers, amongst others, is of great value and growing impact on the world of movement. 
English, French, Hebrew and Russian speaking.
01
THE STUDIO
"Change happens through movement and movement heals."
Joseph H Pilates
Move & Mind, Women exclusive, is a welcoming and safe space for you to be in with your unique body, and is fully equipped with Basil original apparatus as well as carefully and lovingly chosen self care accessories.
02
THE DIFFERENCE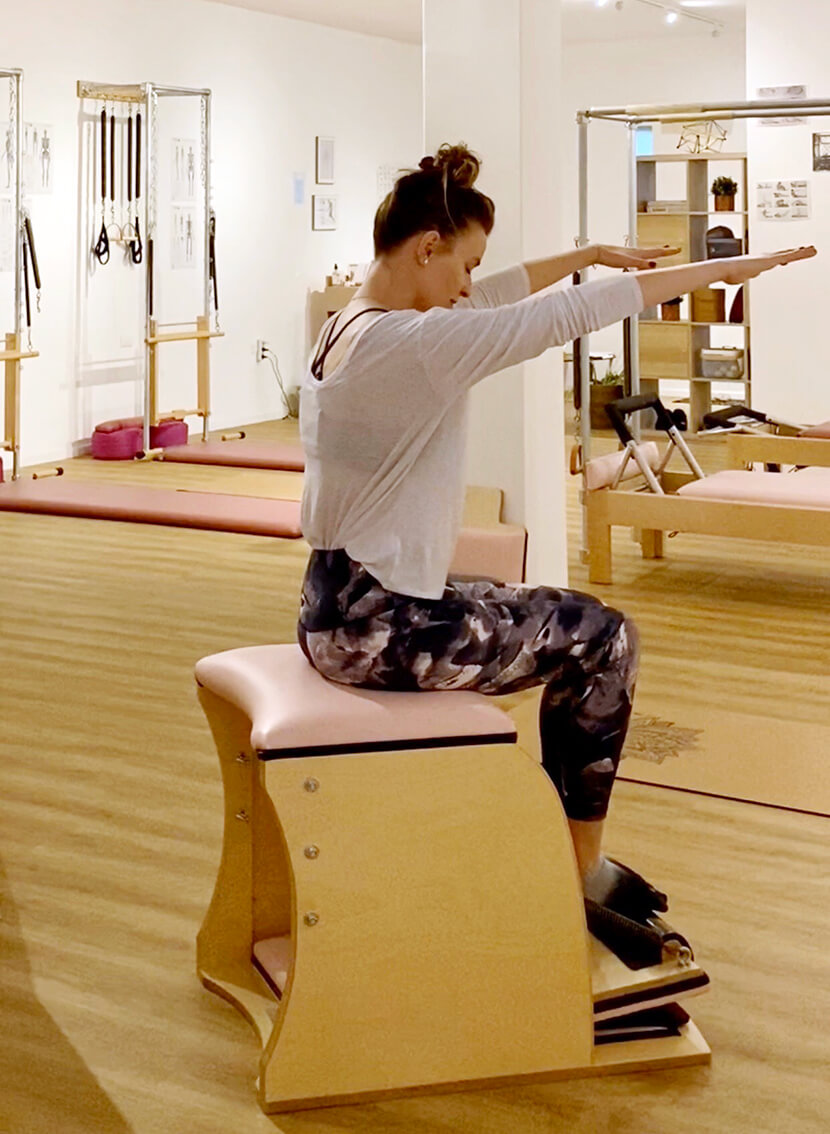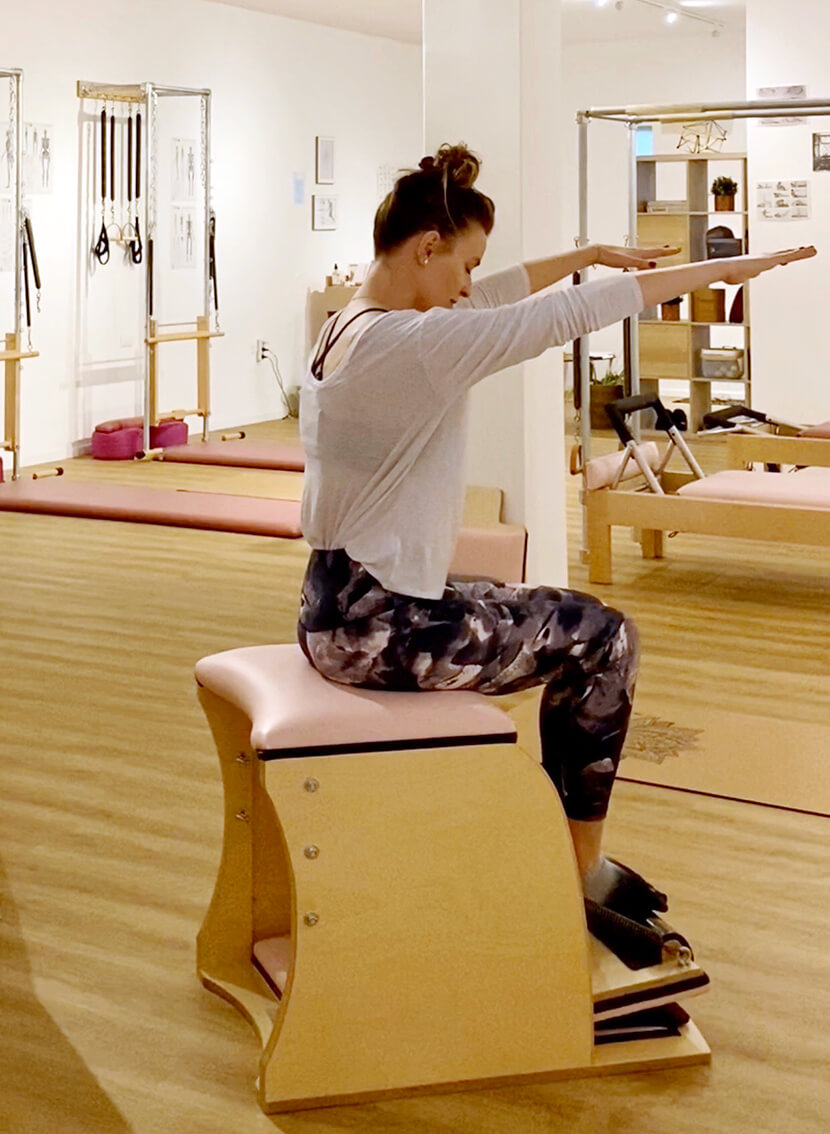 The Approach
Natural, holistic and ecological approach towards the body.
Collaboration with gravity, length, elasticity and inner & outer environment.
Multi-directionality and effortless move.
Through this wonderful method developed by genius Joseph, the springs can be experienced as the continuity of our connective tissues.
 It supports our body's weight during practice and maintains a safe environment for articulations and bones, to sink into their natural position, allowing connective tissues to freely explore multi-directional gliding and elongation.

Fascia & Anatomy Trains in Contrology
The AT anatomical mapping represents a longitudinal view of the body and a tissular continuity which allows us to see it as whole with multiple paths rather than the classical division into muscles only.
The fascial system consists of bands and is chaotic but at the same time organized into a network. It raps and binds our skin , bones, muscles and organs. This system of  connective tissues allows gilding between differents layers, elasticity and at the same time resistance, thanks to it's substance, the collagen.
The better it's orientation, the more resistant
is the tissue. In an adult, approximately 20 kg of its weight is fascia.
Introduction
https://youtu.be/oSa6KbosJS0
The mysterious world under the skin https://youtu.be/nNhKqwDbyyo
Strolling under the skin by Dr Jean-Claude Guimberteau 
https://youtu.be/eW0lvOVKDxE
It is a biotensegrity model, an  auto-regulating system.(ttp://www.biotensegrity.com)  
It acts as our secondary nervous system, alerting us when in stress.
It memorizes each of our movements and thoughts.
It is our main choque absorber, therefore it's elasticity is essential.
It is our source of youth.
Lack of physical activity will bring to functional loss, tissues are glued together, making gliding impossible and creating blockages, eventually causing loss of mobility and pain. In order to keep our connective tissues hydrated and the fascial system in good health, physical activity is extremely important.
Origin: Anatomy Trains by Thomas W Myers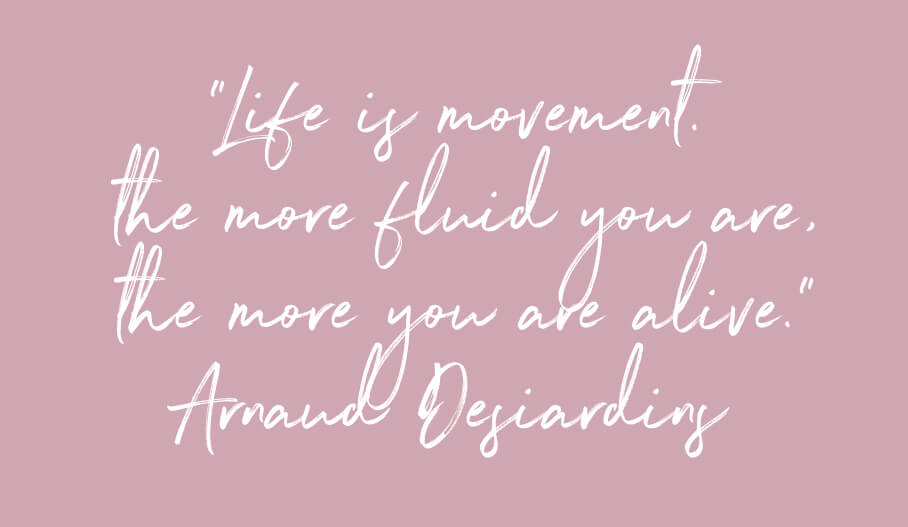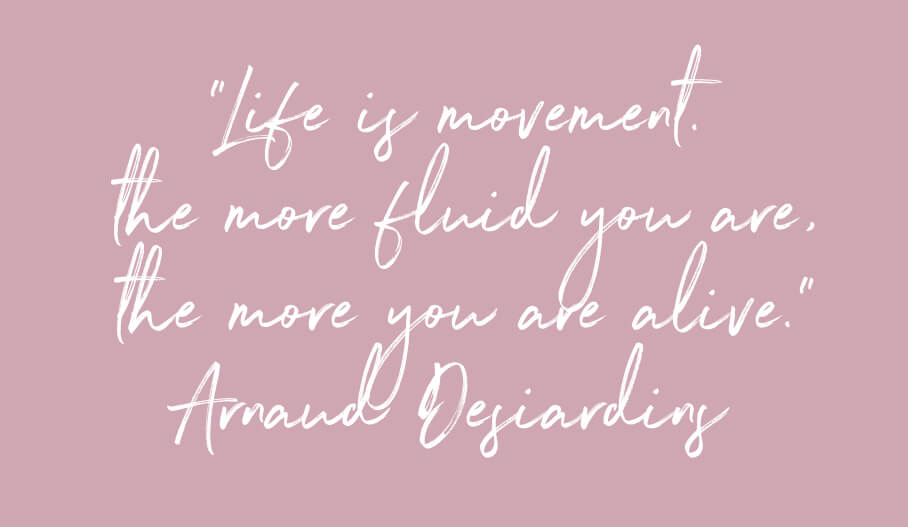 03
YOU GET
Previous
Next
Re-acquaintance with your body via

One on one customized sessions
Duo sessions using apparatus
Quartet apparatus circuit sessions for four participants
Matwork intimate collective sessions (max 6 participants) based on the original 34 movements, combined with human movement and self care
techniques using various balls and accessories.
I will guide you to pay attention to your body and mind's needs: posture assessment, core awakening & body sculpting, effective breathing, hydration of articulations & connective tissues elasticity, freeing blockages, creation of inner space and more…
I will fully and openly share from my own experience in order for you to gain from a healthy, content and shaped body, through movement.
Once we stop thinking of the body as a machine, we will discover enormous self-healing capabilities that will assist in supporting our natural physiological aging process as well as our dealing with
obstacles in the contemporary world.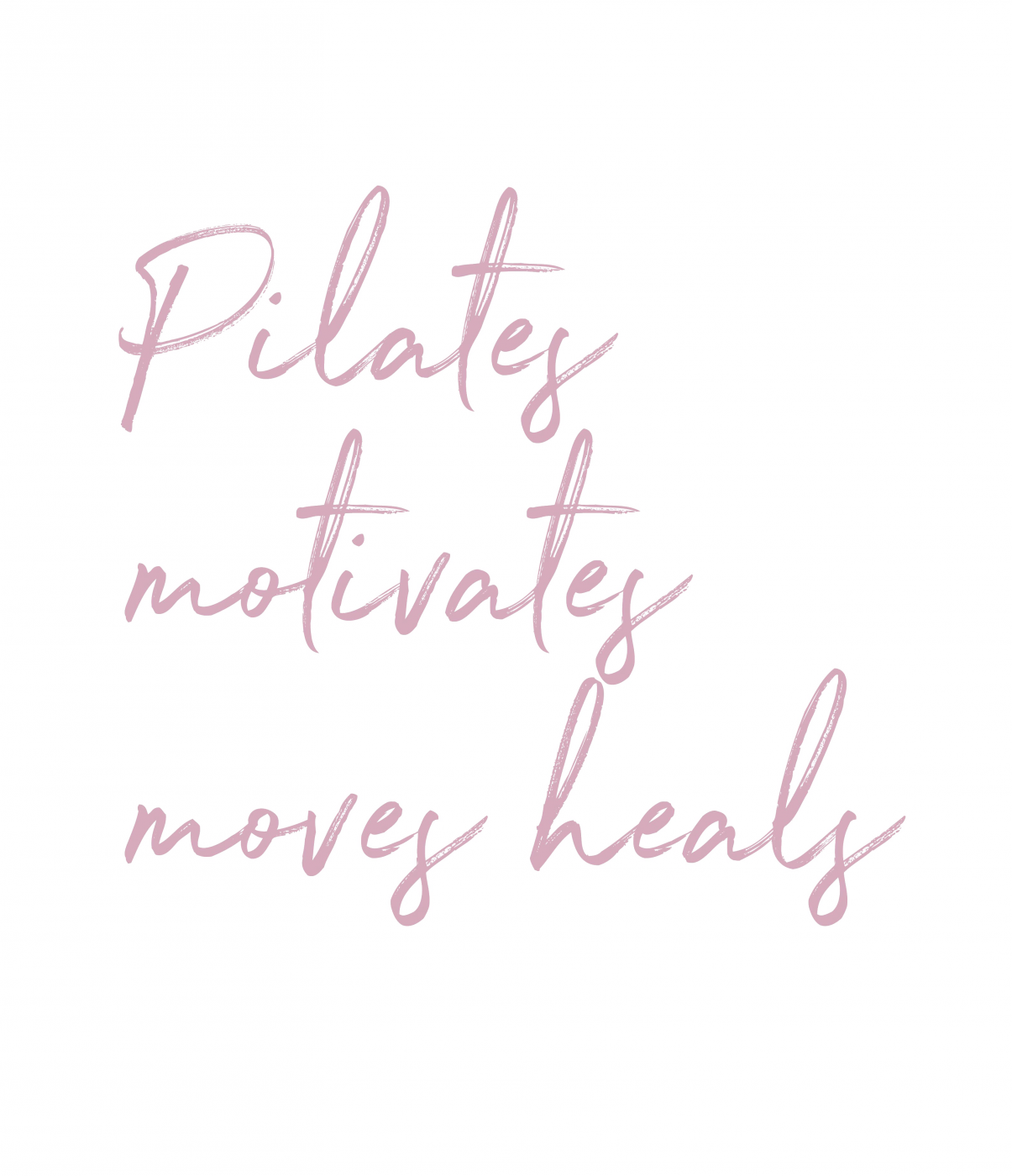 04
RATES
X1 – 50/80 NIS
X10 – 700 NIS
Rate is per participant
X1  –  300     NIS
X5 –  1450    NIS
X10 – 2800   NIS
Rate is per participant
X1 – 200 NIS
X5 – 950 NIS
X10 – 1800 NIS
Rate is per participant
X1 – 100/130 NIS
X5 – 600 NIS
X10 – 1100 NIS
Rate is per participant
TERMS & CONDITIONS
5 sessions subscription is valid 6 weeks.
10 sessions subscription is valid 3 months.
Prolongation will not be possible, sessions remaining after the expiry date will not be refunded.
Sessions are to be scheduled in advance.
Kindly make sure to cancel your solo, duo or quartet sessions no later than 24 hours in advance in order to avoid full session charge and allow time to find a replacement.
In case of a disease or an accident, kindly present a medical certificate.
Thank you for your confidence and understanding.
05
CONTACT
STAY IN TOUCH
Pilates boutique studio through
a neuromyofascial approach
Alina Muzichenko
Move & Mind
Wellness in movement 
 Contact the studio to begin your journey of exploration today! 
EMAIL
amovemind@gmail.com
ADDRESS 
Yehoshua Ben Nun 56, Herzliya Pituach 
PHONE
052-6858822

Facebook


Instagram


Phone-square-alt


Whatsapp

Move & Mind Studio
copyright 2019 All rights Reserved to Keren A. Branding Studio